2014 Pac 12 Tournament Preview
By Christopher Burgess
3-11-14
For the second year in a row, the Pac 12 Tournament takes over (well actually shares) the Vegas spotlight on Conference Tournament Weekend. This year, Arizona comes in the clear regular season power, and hence would normally be favored. However, in the 12 seasons since the Pac 12 (then Pac 10) brought back the conference tournament, Arizona has only seen 4 Championship Games, and only won the first of those twelve, so conference tournament success is far from the norm for the Wildcats from Arizona. With that being said, let's take a look at who might give Arizona a run for its money while looking for the tournament crown.
The Top Four Seeds
1) Arizona
Arizona led by conference player of the year Nick Johnson, freshman Aaron Gordon and point guard transfer TJ McConnell have excelled defensively all season long. They are capable of locking up any offense no matter how prolific they can be in other games. They took a hit mid-season with the loss of post presence Brandon Ashley, and thus must hope that Gordon and center Kaleb Tarczewski stay relatively foul free. They (along with the other top four seeds) get a bye on Wednesday and then play the winner of Utah (Arizona 2-0) and Washington (Arizona 1-0) on Thursday (noon Pacific). Arizona enters this game off an upset loss in Eugene to the University of Oregon.
2) UCLA
UCLA comes in as the second seed, having stumbled some down the stretch. They come to Vegas led by Kyle Anderson and Jordan Adams. They also have Zach LeVine and Coach Steve Alford's kid Kory to provide some scoring depth. They will rely mainly on an explosive offense that looks fairly deep after hanging with, and almost beating, a surging Oregon team without Anderson and Adams (due to one game suspensions). Speaking of Oregon, UCLA will match up with the winner between them (1-1 series split) or Oregon State (1-1 Series split) Thursday evening (6 pm Pacific).
3) Arizona State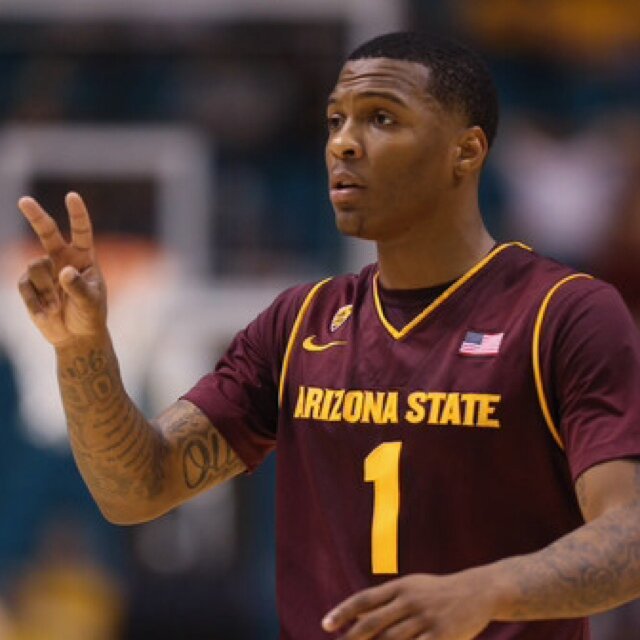 Arizona State somehow came out the winner of the 5-team tie-breakapocalypse needed to determine conference tournament seeding from here through the seven spot. I would try to explain it, but that would probably take just as long as the rest of this preview, so if you really want the nitty gritty of Pac 12 tiebreaking procedures used, I suggest that convenient thing called Google. Regardless of how they ended up with the third seed, Arizona State will look to the scoring prowess of Jahii Carson and all around post beastliness of Jordan Bachynski as they look to make a run not only in the conference tournament but the NCAA tournament. To do so they'll also have to turn around their performances as they lost four of the last six games (including a sweep at the Oregon schools, which is not really a good look). They'll play Thursday late (8:30 Pacific) at night against the winner of Stanford (1-1 Series Split) and Washington State (1-0).
4) Cal
Needing a win to secure a bye (and avoid UCLA potentially in the second round), Cal beat Colorado on the last day of the regular season. Now they need to beat Colorado again in their first game of the Pac 12 Tournament to secure an NCAA birth (Thursday mid afternoon Pac 12 time). Justin Cobbs and Jabari Byrd lead them on the perimeter and Richard Solomon/David Kravish down low. Mike Montgomery traditionally is not a huge fan of conference tournaments, but his teams' seem to usually do just enough to get an NCAA Tournament bid, so getting at least one win here might not be that much of a stretch. To do that they'll need to knock off the winner between Colorado (1-0) and USC (1-1 series split).
Opening Day Matchups:
Oregon State vs. Oregon (Series split 1 game apiece in the regular season)
It's always fun to have an extra rivalry game in a conference tournament, and this is the first time these teams have ever partook in a postseason Civil War. Oregon comes in riding a wave of momentum that actually started in Eugene when the Ducks knocked off the Beavers 7 games ago. By doing this they avenged an early season loss in Corvallis. They might be in the tournament either way, but would be much more comfortable on Selection Sunday not dumping the opening game to their rival Oregon State, who is coming in off a big win against Arizona State. This game will kick off the Wednesday Night slate with a 6 pm Pacific Time (9 Eastern) Tip.
Washington State vs. Stanford (Stanford won both games in the regular season against the Cougars)
Unlike Oregon, Stanford is hanging squarely on the bubble or so it seems at this point. They might have done enough without a significant win (think Arizona State in the second round), but probably would not be able to sustain taking a bad loss like a first round exit to Washington State would add to their resume. Stanford has had a rough time down the stretch losing to both Arizona schools and Colorado before salvaging their final game against Utah. Washington State is not the greatest team in conference play in history (but also not nearly the worst), having won just three games, and sustaining their fair share of blowouts. However, they enter this one off a big upset up on the Palouse against UCLA in a game that got them the eleventh seed. This game will tip off late night on a Wasted Wednesday in Vegas, or roughly Thursday back east (8:30 pm Pacific tip).
USC vs. Colorado (Colorado took the season series 2-0 against USC)
In the final big first round matchup for NCAA purposes, Colorado enters, probably in the field already, but also looking to avoid a bad loss to close their season. They sustained a heart breaking loss in Berkeley losing to Cal in OT, and costing them a first round bye and the three seed. Because of that, they get to play Andy Enfield (formerly mayor of Dunk City), in the first round of the Pac 12 tournament. Colorado of course is missing leading scorer, and playmaker, Spencer Dinwiddie, and come into the tournament closer to the bubble than contending for the league championship (a position they hoped to be in before the season started). This game will tip at 2:30 or so Pacific Time, so roughly commute home time on the East Coast.
Lunchtime Special of mediocrity Washington vs. Utah (Season series split)
Washington and Utah appear to be headed in opposite directions, with Utah steadily improving and the Huskies now kind of floundering under Lorenzo Romar. They meet here at Noon Pacific (3 Eastern), for the right to get a shot to knock off Arizona in the second round. Both teams would likely need to make a run to the championship to get any NCAA consideration, and even then might need the auto bid to make the NCAA tournament. The NIT seems likely for both teams.
Prediction: Arizona makes the championship game after knocking off Utah and Colorado. There they play their rivals Arizona State who knocked off UCLA (who beat Oregon) and Washington State who bumps their winning streak to two with an upset of Stanford. Arizona State will ride Carson to an upset of Arizona (who runs out of energy in their third game in three nights), for the auto bid. The Pac 12 ends up with 5 other teams with Arizona, UCLA, Colorado and Oregon making the main field and Stanford barley hanging on to playing in the first four in Dayton. Cal gets shuffled NIT, with Washington and Utah.