30) 76ers – I've watched almost 25 minutes of actual game time the 76ers have played this year. That was 25 minutes too many. My New Years Resolution for 2015 is to not watch a single second of 76er basketball. I feel like that will lead to a healthier me and a happier Brian for the coming year. I declare this, THE YEAR OF BRIAN!
29) Knicks – Dennis Rodman with one of the greatest quotes, from an athlete or not, of all time last week regarding the Knicks offensive struggles and inability to pick up the triangle offense. Says Rodman, "I learned that in probably 15 minutes when I was in Chicago. It's not that difficult. It's a triangle. I mean he's got a point, it is a triangle.
28) Lakers – If some documentarian didn't get a full-access pass to make a 90 minute doc on this Lakers team, well then I don't know what to trust any more. People make documentaries on anything and everything these days. I mean technically the drama that's gone on in the shinier side of Los Angeles this season had been nothing short of Shakespearean. Nick Young wearing the comedy mask and Kobe Bryant wearing the tragedy mask. All rolled into one.
27) Jazz – If there was one player I was absolutely sure about in the in the shaky 2013 draft, it was unquestionably Trey Burke. He was a killer at Michigan, always seemingly making the right play at the right time. One of the most important qualities a point guard can have is knowing when to score. So many guys come into the league without knowing how to work the ebb and flow of a game because they've come through the terrible AAU system as the lead ball handler and the lead scorer. At Michigan he always seemed to show that ability, and was consistently the best player on the floor during crunch time. In the pros his shot just hasn't been there, only shooting 37 percent from the floor and a space-killing 32 percent from three. There's still a big part of my that thinks this guy could be a piece on a championship team though. I'd still bet on him.
26) Timberwolves – Instead of talking about the depressing ass Saunderswolves, I'm just going to leave you with a corny video montage of my basketball spirit animal, Ricky Rubio
25) Pistons – What's are the odds on Stan Van Gundy puts a mob hit out on Josh Smith before the season's over? Can I put my next twenty paychecks up? If you end up in some seedy, back alley one night and bookie gives you odds on that, take it. It's just free money at this point.
24) Hornets – Charlotte may have stung themselves without even realizing it. After generating tons of buzz this off-season with a franchise re-branding (RIP Bobcats), a playoff appearance in which they didn't completely embarrass themselves against the defending champs, and then paying Lance Stephenson all-star money, there was a lot of hope floating around Charlotte. Ah, but hope could be a deadly thing. This season has been one of those "seasons from hell" you see in sports every single year. Talk has already started about traded Lance, and neither the offense or defense seem to be humming at the same rate as last season.
23) Nuggets – I became officially sick of this team last season. Why do they get two national TV games a week? They are ALWAYS the late West coast game during national double-headers. Ok that may have been slightly hyperbolic, but does anyone really care about Ty Lawson? The next time Wilson Chandler does anything exciting, it will be the fist time. Snarky comment about Kenneth Faried's contract, snarky comment about Timofy Mosgov. I'm over it.
22) Pacers – The Pacers are playing this season? How's Roy Hibbert look? Oh, still soft? Moving on, nothing to see here.
21) Magic – Low key, a killer team in NBA 2K15. What does that have to do with the NBA? Well, nothing at all I guess. One thing I will say about the actual real life Magic, they lead the league in hair. They have to. Nikola Vucevic's fauxhawk, whatever Evan Fournier's doing, and of course Elfrid Payton's mop. No literally, his mop. His hair looks like a mop, what else am I supposed to say. I imagine at the end of the night the Amway Center custodial staff just flips Payton over and uses his head to clean the floors. There has to be a Vine of this somewhere. Here, look, to prove my point, here's a picture of Elfrid Payton talking to Wale about his upcoming album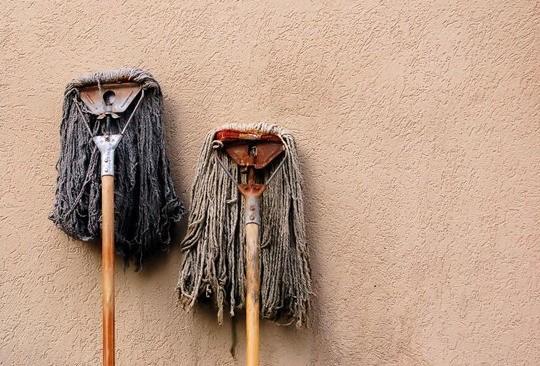 20) Celtics – If all 82 games were somehow big, important, national TV games, Rajon Rondo would go down as the greatest basketball player in NBA history. Sadly we haven't seen that Rondo in a long time. I hope there's some truth to the Rondo/Mavericks rumors floating around the NBA internet the last few days. Rondo running the pick-and-pop with Dirk in playoff games are the things a basketball junkie dreams about. We deserve to see that.
19) Kings – "Hi we're the Sacramento Kings, and we do things like fire the first coach our franchise big man has bought into right in the beginning of our most successful season in forever. Buy season tickets! The team might be completely different tomorrow!"
As the story goes, former head coach Mike Malone and current just-crazy-enough-to-love owner Vivek Ranadive didn't exactly see eye to eye on some things. One of those things just happened to be the basketball abilities of Josh Smith. This, among apparently not that many other things, led to the coaches firing. Moral of the story, the shroud of awful Josh Smith was born into cannot just be stopped by merely signing with one organization. Smith is some sort of wizard of awful infecting all reaches of the world. He's responsible for the last two Derrick Rose knee injuries, both World Wars, and the God awful casting of the failed NBC show Revolution.
18) Nets – The Knicks/Nets rivalry has to be absolutely insane right now. Just really must be taking New York City by storm. Two great teams battling for the title of King Of The City! Trading victories every night! Three time All-Star Joe Johnson jerseys are everywhere!
17) Heat – The Savior McBob is out for the season, Chris Bosh isn't traveling with the team at the moment, and Mario Chalmers is being asked to have a bigger role in this offense than he did in college. Things aren't looking good for the four-time defending Eastern Conference Champs. Aw man, too bad.
Really tried to lay it on thick there, couldn't help myself.
16) Bucks – Jabari Parker tearing his ACL was just brutal news to soak in. On one hand this over-achieving, tree branch limbed, young group was playing a little ahead of schedule. Jabari was not only putting up respectable stats (12/5/2 on 50% shooting) and leading the Rookie of the Year candidacy, but he was doing actual basketball things to help the Bucks win. That second part is a lot rarer for rookies than you may think. Careful now, I'm about to throw a gigantic cliche pie in your face, but Jabari's a winner. You don't win four straight state and city championship in Chicago by being the best player. There's too much talent in that city. The Bucks will miss more than just Jabari's stats, and they'll feel it immediately. Luckily for him, he doesn't necessarily rely on explosiveness like another Simeon High School product playing in the Midwest right now, so he should fully recover and have this tragic injury not derail his career before it even starts. Get well soon Jabari!
15) Pelicans – Are we sure this guy isn't just posing as a basketball player right now?
How afraid should we be. I'm being serious here. That guy is one of the few movie villains who by all intents and purposes frightens me. If he's real, I want Arnold and Sarah Connor to come and take him out. Even if that means losing Anthony Davis the basketball player. I'm willing to sacrifice for the well-being of the human race. Sorry New Orleans. But you know what, we'd all be really sorry if Skynet ever went live. I'd say I told you so, but we'd all be dead anyways.
14) Thunder – "Congratulations Golden State, you've just completed the best season in franchise history! You've won 64 games and earned the number one seed in the Western Conference nightmare set up by Jigsaw himself. Your prize? Kevin Durant, Russell Westbrook, Serge Ibaka, and the rest of the Oklahoma City Thunder! Hey at least you'll have Game 7 at home!"
13) Suns – My favorite team to watch on League Pass that doesn't play their home games in Oakland. I love this Suns team. I love their pace, I love the gluttony of point guard talent, I love every time their play-by-play guy calls Goran Dragic "The Dragon", I love that Jeff Hornacek's hair is as floppy as it was in the late 90s, and I love their jerseys. This is where Kevin Love was destined to play. God damn Lebron gotta go ruining everything. Speaking of…
12) Cavaliers – Listen, nobody's a bigger Lebron James hater than I am. I didn't fall for any of that public relations black magic that Lebron and his people drenched us all in this Summer. This had nothing to do with "going home" and had everything to do with going and getting himself younger, more talented players to play with.
But man, my pants would be on fire if I ever said I wasn't scared shitless of that team. Basketball chemistry cannot just happen. Sure, on a certain level you can just be paired with the right guys and you all just click. Your personal games just mesh well together. But real chemistry, real tangible basketball synergy, cannot be attained over night. It takes awhile. And boy oh boy, once the Lebron/Kyrie Irving/Kevin Love trio has a full season and a few playoff battles under their belt, they are going to be a scary offense.
I don't think Love or Kyrie knew exactly what they were getting in to. They all thought they were just coming together to make an AAU team in the pros, just like Wade and Bosh thought they were doing in 2010. We all saw how that went. Now to clarify, this, isn't that. The 2010-2011 Heat, just the energy that circled that team at all times, will never be replicated. That was a beast unto itself.
This Cavs team though, once it all clicks, and we've already seen it in flashes, will be a nightmare to deal with. As a Bulls fan, I'm dreading that day. But as a basketball fan, I cannot wait to kick my feet up and watch the show. A basketball orgy is the only way I can think to describe what they can accomplish.
11) Mavericks – This team reminds me a lot of the 2011 title team. If Dirk has one more run in him, ruh roh…..
10) Hawks – Woah what the hell happened? Seemingly overnight, these guys went from #foreverirrelevant to actual Eastern conference contenders. Korver is shooting threes so well, he's become white Lebron in bending entire defenses to his will just by existing. If there's a non-Bulls team that can beat the Cavs in a seven game series, it's this group. How do you feel about that T.I.?
9) Wizards – John Wall is an absolute terror on both sides of the ball. He was sent to Earth by the Basketball Gods to lead a path of destruction and terror across hardwoods from the California to the New York islands. Averaging a 17/5/10 stat line with 2 steals with respectable 44/33/75 shooting line, Wall has been kicking the collective ass of the so-so point guard crop in the Eastern Conference this year. Nobody wants Wall and the Wiz in a playoff series. Not even Liam Neeson
8) Clippers – Spent the first month and a half of the season walking around acting like they had "Spurs" across the front of their jerseys. Chests puffed out a little too far, heads held a little too high. They were playing the villain card without even earning it. If you act like you're above people, without accomplishing anything, nobody is even going to notice. It'll just be extra fuel to squash you. Not just the players, it was Doc Rivers too. They've righted the ship lately, but they need to get that mindset out of their heads completely come May and June. The West is wayyy too deep to care about how many views you have on YouTube.
7) Blazers – Seven months ago, after Damian Lillard hit the shot heard round the PNW,
I claimed there would be a significant uptick in babies born named Damian around Portland. So I did some research and discovered that in 2013, there were only 62 males born in Oregon named Damian. Over/under 300 for 2014? Gimme the over.
Last years upstart Blazers team didn't play much D. But they played just enough D to get past a Houston team in the first round who just happened to play even less D than them. The Spurs taught them the playoff lesson Houston could not in the next round though. This years Blazers, while not off to the same en fuego start as last year, are actually playing pretty solid defense ranking 6th in Defensive Efficiency. Even ranking ahead of more well known defensive stoppers like Memphis and Chicago. Unfortunately for them, they are stuck in the sick and sadistic Western Conference, the basketball equivalent of falling into a pit of dirty, used syringes while the only way out is a ladder covered in feces and excrement.
6) Bulls – Dear Basketball Gods,
If you can please find it in your heart and soul to let Derrick Rose stay healthy through the playoffs, I promise I will do nothing but good basketball deeds the rest of my life. I will never take another selfish shot, I'll always box my man out, and I will never ever call a soft touch foul in a pick-up game. I will be the best basketball disciple possible, if you just do this one thing for me
Love your buddy, Brian
5) Raptors – If an Eastern Conference Championship game is played in Canada, is it really played? How's that for philosophical?
4) Spurs – To a fan of basketball on a spiritual level, the Spurs are Illmatic(italics)-level Nirvana. Watching the Spurs play perfect basketball takes me a to a place where I feel like I'm floating high above the room on the fluffiest, softest cloud made of purring kittens nuzzling up against my ear. Then when I come back to earth during a commercial break, my palms are sweaty, I crave a menthol cigarette, and I have the sudden urge for a large slice of chocolate cake.
3) Rockets – Is my dude James Harden really about to fuck around and win the MVP? Harden's always played like the guy who never quite made it in college and is stuck playing at the local Park District, only he's a professional. This year according to his GM Daryl Morey, he's leading the league in seemingly everything
Dwights mystery knee injury is kind of worrisome, and they're still depending too much on a guy named Kostas Papanickolaou, but these guys are good. Funny thinking back to the summer when everybody freaked out "OH NO! THEY LOST CHANDLER PARSONS! WHAT ARE THEY GOING TO DO!??!!" Hindsight is funny man.
2) Grizzlies – These guys have been in too many battles together, they are not afraid of your superstars. Marc Gasol doesn't care, Mike Conley doesn't care, and Zach Randolph certainly doesn't care. They should just change their names to Memphis IDGAF's. Their logo could be just a gigantic middle finger, and they could wear all black. Like the angsty teenager rebelling against the new school dress code.
1) Warriors – You think Steve Kerr calls up Derek Fisher and leaves ten minute voicemails just guffawing like an overweight middle aged man at an Adam Sandler movie? Kerr was as close to taking the Knicks job as a person could possibly be, but then I imagine he looked at the Knicks roster, typed "Steph Curry heat check" into Youtube, and the decision was made for him.
Last season the Dubs were the opposite of what everyone thought they were. They were studs on defense and frustrating duds on offense. The narrative of "The Warriors play defense now!" from about two weeks ago was just plain false. What they are doing now is playing a fluid, borderline unstoppable offense, while maintaining their defensive prowess from last season.
Warriors/Bulls Finals, book it now.